Florida Osceola Turkey Hunting
Hunting Osceola turkey in Florida is the ultimate turkey hunt. There is something about the terrain, vegetation, animals and the sound of a turkey gobbling here that will call to you. Starting in February. the birds are gobbling, strutting and sorting out who's boss and you won't want to miss a single minute. Florida Osceola turkey hunting should be experienced by all and we have youth hunts available.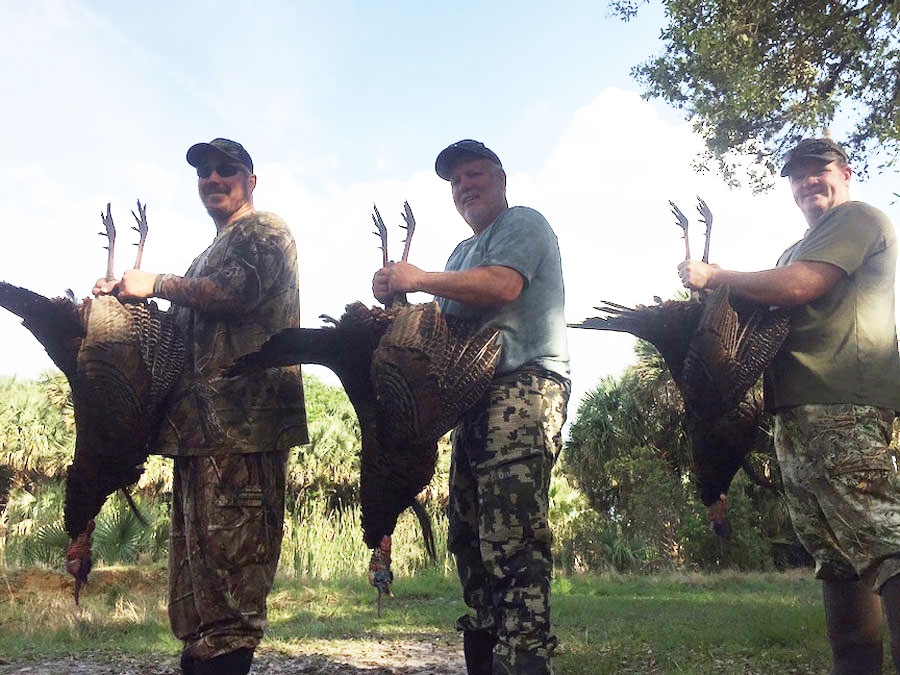 Osceola Turkey Hunting In FL
We hunt over 8000 acres of private land with high mature bird population. No jakes or two year old birds are allowed. Osceola turkeys inhabit a mix of oak hammocks, palmetto flats, cypress heads and swamps. All hunts are fully guided but you can run the show with one of our guides will be with you. Our guides will place you in an area where you can proceed on your own or we can help you with setup and calling. Most areas are mixed of Oak Hammocks and open palmettos and swamps, which all make for a memorable hunt.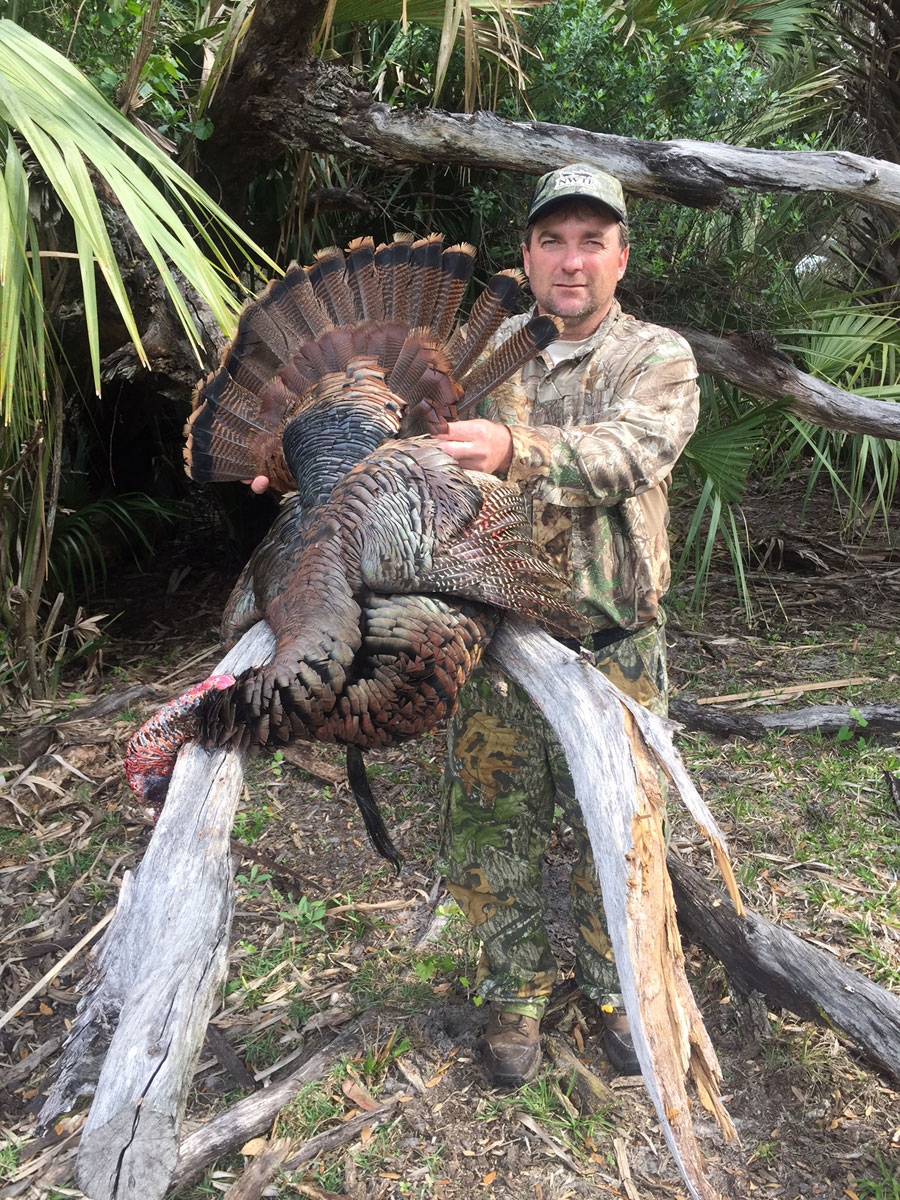 Hunt Turkeys with A Gun or A Bow
Osceola turkeys with bow is the ultimate and if this is what your after we can get it done. I have all equipment, decoys, blinds, thermacell and more. Gun hunters are no problem either bring your shotgun or use one of the several we have to use. This is a option now due to luggage restrictions on airlines. These are awesome birds and even if you are not after a grand slam every turkey hunter should hunt Osceolas.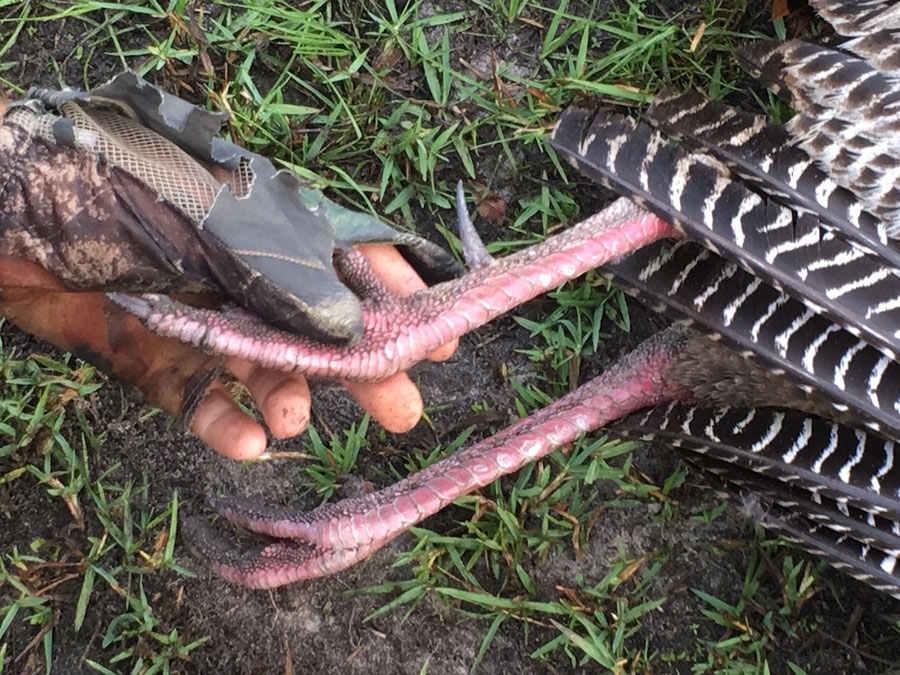 Turkey Hunting Rates & Dates
3 day hunt for mature birds only
Call for more details/rates
Turkey season starts the 1st Saturday of March in south zone
North zone starts the 3rd Saturday in March
Info On Your Florida Turkey Hunt